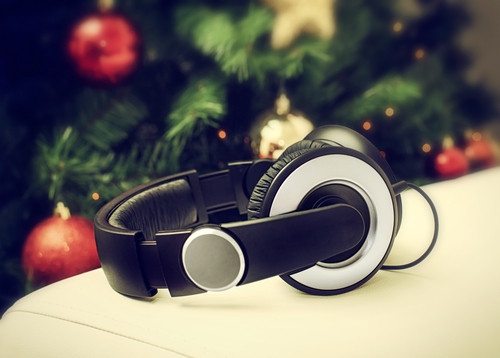 Persiapan menyambut hari Natal 2015 Anda sudah hampir selesai. Hanya satu yang kurang, playlist yang akan mendukung seluruh suasana pesta dan permainan yang telah Anda siapkan.
Menurut PlayNetwork, lagu Natal yang sangat terkenal, All I Want for Christmas is You oleh Mariah Carey akhirnya tidak lagi menempati peringkat pertama lagu Natal yang dicari tahun ini setelah selalu berada di puncak pencarian sejak tahun 1994. Saatnya meng-update daftar lagu Natal 2015 Anda dengan pilihan Bazaar berikut.
1) The Shins "Wonderful Christmastime"
2) Mariah Carey "All I Want For Christmas Is You"
3) Christina Aguilera "Christmas Time"
4) Waitresses "Christmas Wrapping"
5) Jack Johnson "Someday At Christmas"
6) Kelly Clarkson "Underneath The Tree"
7) Michael Buble "A Holly Jolly Christmas"
8) Bing Crosby "White Christmas"
9) Train "What Christmas Means To Me"
10) Ella Fitzgerald "Have Yourself A Merry Little Christmas"
11) Coldplay "Christmas Lights"
12) Jose Feliciano "Feliz Navidad"
13) Sharon Jones & The Dap Kings "White Christmas"
14) Vince Guaraldi Trio "Christmas Time Is Here"
15) Sam Smith "Have Yourself A Merry Little Christmas"
16) Pentatonix "The Christmas Song (Chestnuts Roasting On An Open Fire)"
17) Paul McCartney "Wonderful Christmastime"
18) She & Him "Baby, It's Cold Outside"
19) Elvis Presley "Blue Christmas"
20) Darlene Love "Christmas (Baby Please Come Home)"
(Stella Mailoa. Foto: Antonio Gravante/Shutterstock/Click Photos)