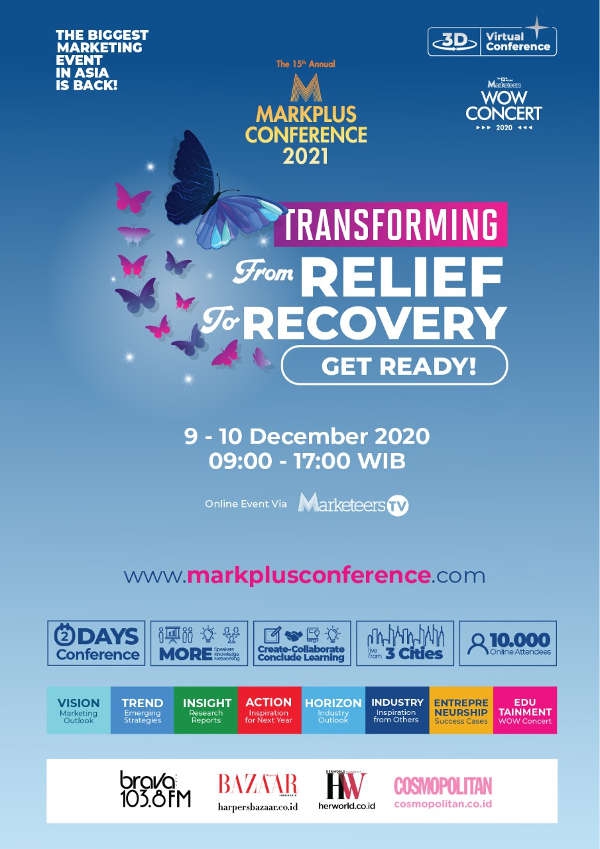 Event marketing terbesar di Asia hadir kembali! MarkPlus Conference 2021 (9-10 Desember 2020)
Dapatkan ide dan insights baru langsung dari berbagai pelaku industri dalam
The 15th Annual MarkPlus Conference "Transforming from Relief to Recovery".
Persiapkan bisnis Anda menuju Indonesia baru dengan sustainable development goals dan bonus demografi di tahun 2030.
MarkPlus Conference 2021
Rabu & Kamis, 9 - 10 Desember 2020
09:00 - 17:00 WIB
Live via Marketeers TV
Jangan terlewatkan!
Beli tiket dan informasi lebih lanjut hubungi:
Anggun 0812 1233 6502
Atau kunjungi : http://markplusconference.com/
#MarkPlusConference