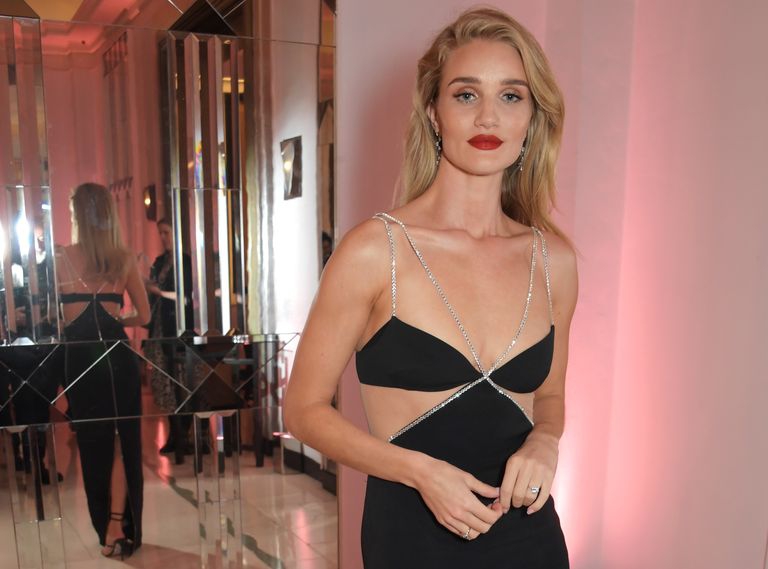 - Harper's Bazaar UK menggelar Women of the Year Awards ke-9, Rosie Huntington-Whiteley menerima Editor's Choice Award dengan mengenakan sebuah gaun malam berpotongan terbuka rancangan David Koma.
- Gaun tersebut dihiasi oleh bordiran kristal dan potongan cut out di bagian dada.
- Huntington-Whiteley menghadiri acara ini bersama sang tunangan, Jason Statham. Penerima penghargaan lainnya termasuk Cate Blanchett, Jorja Smith, dan Letitia Wright.
Ketika sedang ragu, kenakan gaun cut out.
Di perhelatan malam penghargaan Women of the Year Awards oleh Harper's Bazaar UK di Claridge's Hotel yang ikonis, model Rosie Huntington-Whiteley menerima penghargaan sebagai Editor's Choice Award dengan mengenakan gaun seksi koleksi resort musim semi/panas 2020 rancangan David Koma dan perhiasan dari Jessica McCormack.
Bentuk cut out di bagian lingkar dada, tali dress yang dibubuhi kristal serta manik-manik, dan siluet yang membalut bentuk tubuh sang model melahirkan sebuah gaun sophisticated. Ia kemudian menambahkan aksesori sepatu hak tinggi hitam, tas genggam kecil penuh kristal, sepasang anting berlian yang menjuntai, dan pulasan bibir berwarna merah terang.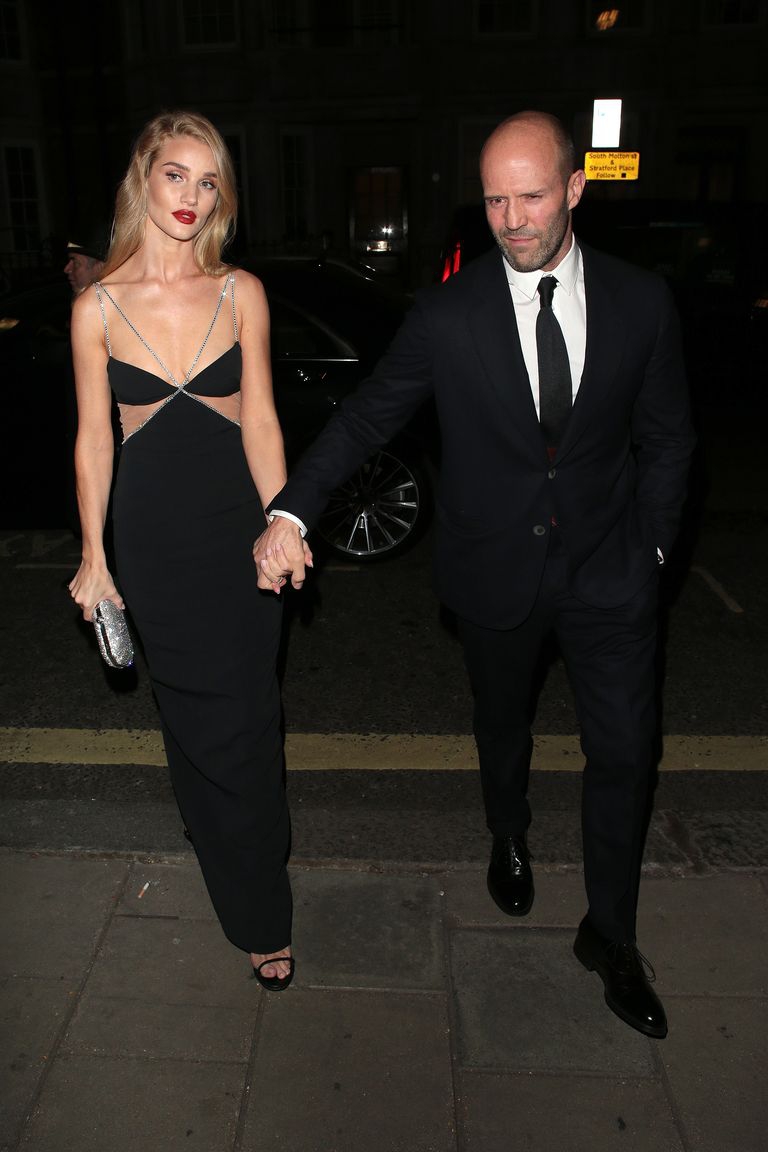 Pasangannya kala itu, yakni sang tunangan Jason Statham, terlihat sama menawannya dengan ansambel setelan jas klasik berwarna hitam dan putih. Pasangan tersebut bertunangan sejak Januari 2016 dan sudah menyambut anak pertama mereka, Jack, di bulan Juni 2017.
Bintang besar lainnya yang turut menerima penghargaan di acara tahunan ini adalah aktris pemenang Academy Awards Cate Blachett akibat karyanya di layar lebar maupun di luar layar lebar. Alexa Chung memenangkan Breakthrough Designer Award atas label eponimnya. Helena Bonham Carter kemudian meraih British Icon Title. Dan penyanyi Jorja Smith, memenangkan Musician of the Year.
(Penulis: Chelsey Sanchez; Artikel ini disadur dari Bazaar US; Alih bahasa: Astrid Bestari; Foto: Courtesy of Bazaar US)