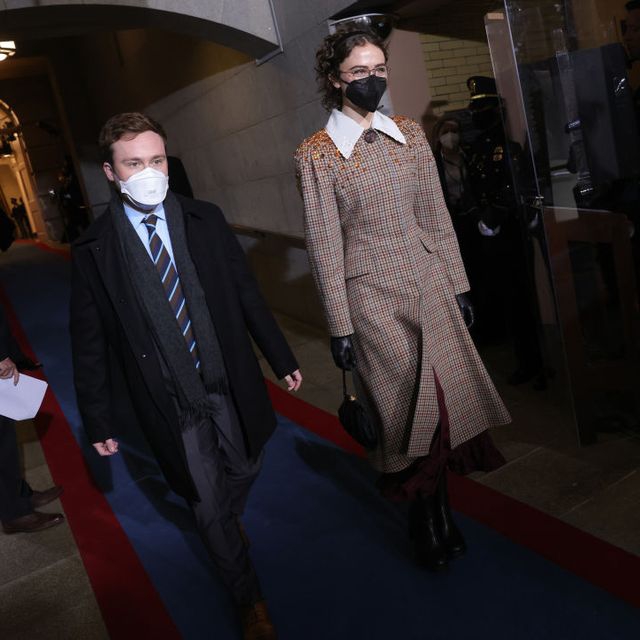 Sementara semua mata tertuju pada Joe Biden dan Kamala Harris pada acara pelantikan bersejarah AS hari ini, Twitter dibanjiri dengan pujian atas pilihan ansambel Ella Emhoff untuk acara tersebut.
Putri tiri Wakil Presiden itu tampak terlihat di Washington hari ini mengenakan mantel Miu Miu, yang dipadukan dengan model kerah yang ber-statement, membawa gaya yang serius ke dalam momen ini.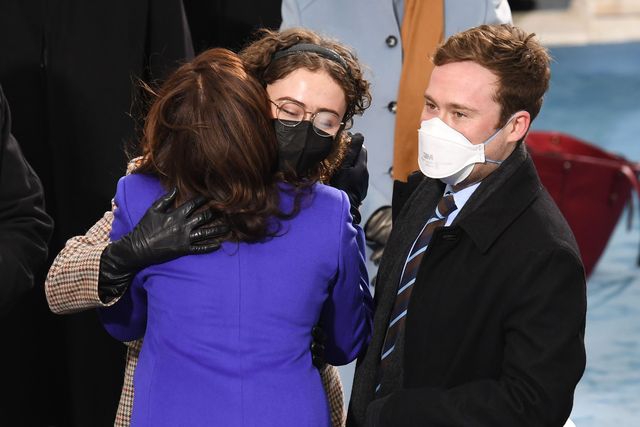 Orang-orang yang menonton pelantikan di televisi di seluruh dunia mengomentari pakaian Ella, dengan memuji penampilannya dalam mode kelas atas dan menyatakan kegembiraan mereka pada apa yang mungkin akan ia kenakan saat Kamala bekerja di kantor.
would watch a 30-minute prime-time special about Ella Emhoff's fabulous coat pic.twitter.com/hNnwQbdAtw

— Clinton Forry (@wd45) January 20, 2021
Here for Ella Emhoff content for the rest of the Harris Vice-Presidency https://t.co/VTdtexHuLN

— Panlasang Pinay (@thysz) January 20, 2021
I'm very excited for four years of Ella Emhoff pic.twitter.com/8OnMfahEXx

— Ann Limpert (@AnnLimpertDC) January 20, 2021
The shoulder embellishments on Ella Emhoff's coat? ❤️ I smell a style icon in the making. pic.twitter.com/0qXvwkRRLy

— 𝔹𝕖𝕟𝕟𝕚𝕖 𝔻𝕖𝕟𝕥𝕠𝕟 (@benniedenton) January 20, 2021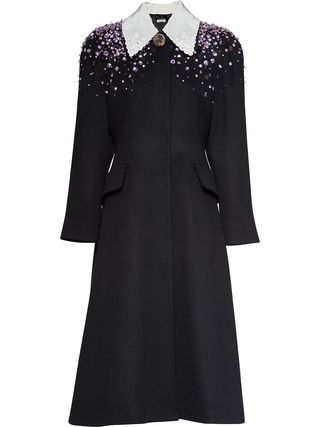 Miu Miu embellished A-line coat
4,950.00 dolar (69.458.400 rupiah)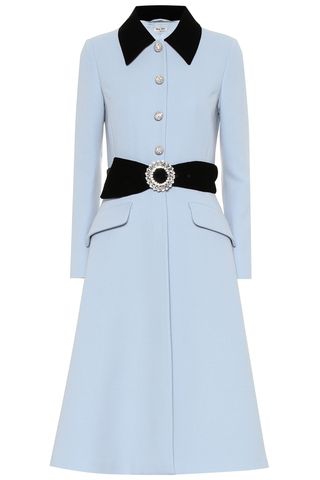 Miu Miu Velvet-Trimmed Wool Coat
mytheresa.com
2,700.00 dolar (37.886.400 rupiah)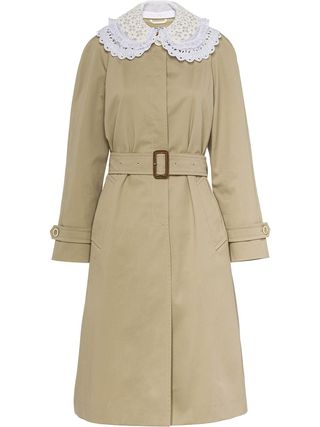 Miu Miu embroidered-collar trench coat
farfetch.com
2,550.00 dolar (35.781.600 rupiah)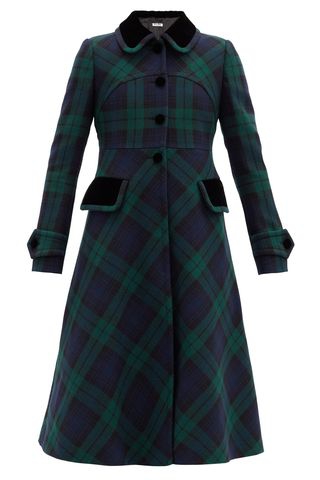 Miu MiuVelvet-collar tartan-wool coat
matchesfashion.com.uk
2,550.00 pound sterling (49.031.400 rupiah)
Kecintaan Ella pada dunia fashion memang bukanlah rahasia lagi dengan Ella yang saat ini sedang menimba ilmu di sekolah desain. Dan, jika Instagram-nya adalah tujuan utama, ia jelas memiliki gaya pribadi yang sangat khas. Terus terang, sepertinya ada lebih dari satu ikon gaya baru untuk dicontoh dari Gedung Putih.
(Penulis:Amy De Klerk; Artikel ini disadur dari Bazaar UK; Alih bahasa: Janice Mae; Foto: Courtesy of Bazaar UK)